Heritage People
Steve Dover – a memory of half a century
Written by Dylan Freeth. Designer at ercol Furniture.
After nearly 50 years at his bench, Steve Dover, master craftsman, prototype maker and manager of the ercol Jig Shop is putting down his tools for the last time. His story is one of hard-earned skills, taking pride in his work and doing things the 'right way'.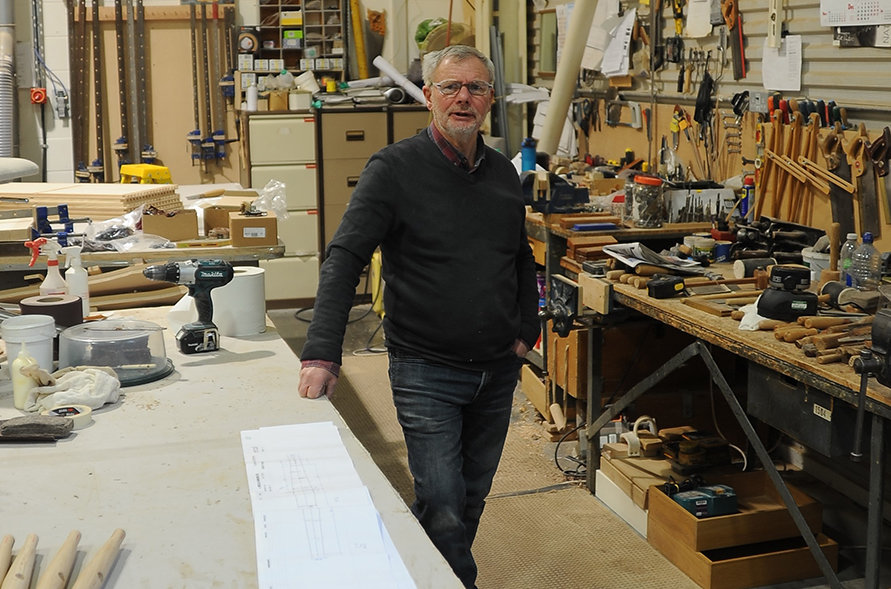 Steve joined ercol Furniture in 1968, aged 15, serving a four year apprenticeship before joining the cabinet shop and working 'on the line'. His memories of those times are happy ones, he remembers the huge workforce and the old 'warren-like' factory that was a big part of life for many in High Wycombe, (ercol moved to a new state-of-the-art factory in nearby Princes Risborough in 2002).
Work was on an industrial scale back then, production-line oriented and intensive, with each piece of furniture allocated a specific amount of time to be made and finished. The different departments were competitive with each other, and any piece spotted as flawed was flagged up with a whistle, and the culprit pointed out, much to the amusement of the rest of the shop floor. Steve has many memorable stories from the old days, Steve recalls, 'they were all good men and good makers, specialists, who took great pride in their work'. This value and pride continues throughout the factory today.
Steve's skills developed over the next decade in various roles within the cabinet shop; cramping, inspection and repairs, before eventually joining the jig shop in the early 1980s.
Jigs are the custom-made devices that hold a piece of wood as it is being cut, machined or assembled. Jigs are often incredibly complicated to devise, and making them requires the highest level of precision. Add to this the prototyping of new and untested ercol designs, which also falls under the Jig Shop's remit, that only the very best problem-solvers and craftsmen last in the Jig Shop. Steve Dover spent over thirty years there, helping design and build many hundreds of new pieces of furniture and jigs, all created with the same meticulous, perfection. Steve eventually became manager of Jig shop in 2006.
This skill as a prototype maker has been a substantial asset for the design department, and Steve's insights have fed directly into the creation of countless new designs – a lifetime's experience providing good sense of what would work well and what wouldn't.
Watching Steve turn drawings into beautifully made components, and then into precisely crafted chairs and cabinets, sofa frames and tables has been a pleasure for us all. Steve's standards never falter – the highest quality always comes out of the Jig Shop, and that approach has already been thoroughly instilled in the next generation.
After a working life spent mastering his craft at ercol, Steve has decided with a heavy heart to down tools. But he will be leaving the jig shop in good hands with another Steve who he has trained and nurtured over the last ten years.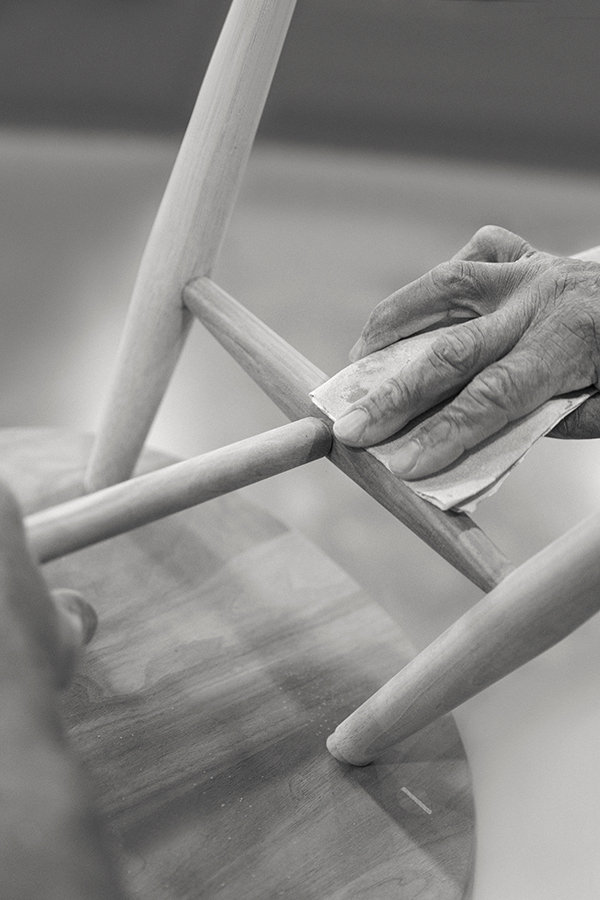 The design team especially, and the wider company appreciate all the work produced and knowledge shared over the years, along with the relationships that he has built. He will be truly missed. It has been a privilege to work with Steve.