Apprenticeships with ercol
Our highly skilled workforce has always been our most valuable asset for over a hundred years at ercol, and we remain committed to investing in the craftsmen and women of the future.
"At ercol Furniture we have a good appreciation of the long-term benefits that apprenticeships can bring, so we are willing to give them the time and help that they need to fully develop their skills and achieve their qualifications."

Rachel Galbraith. Creative Director at ercol
There's no need to choose between education and practical skills through both on-the-job training and a part-time, college-taught course you will achieve a Level 2 or 3 NVQ giving you all the skills to start a successful career with ercol Furniture. We offer apprenticeships in;
Electrical
Maintenance
Machining
Finishing/Polishing
Assembly
You'll learn how to work safely at all times and could eventually make a technical contribution to design, development, quality assurance, manufacture, installation, programming and a wealth of learning opportunities could be offered.
"Every machine is different and works differently and although it might seem the same, there is always a different fault… I enjoy the problem solving side of it."

Ryan. CNC Engineering Apprentice.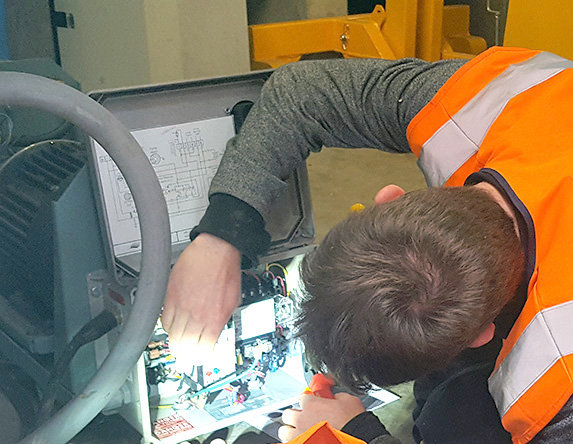 "The thing I enjoy most is understanding how things work and relating it to everyday life. I'm not afraid to give things a go now, if something goes wrong at home, then I try and work out what caused it and if there's anything I can do"

Jordan. Mechanical and Electrical Engineering Apprentice.
ercol offers a variety of learning schemes in conjunction with Activate Apprenticeships and The Engineering Training Trust, in two year programmes. Students either learn in-house with regular mentoring sessions with the provider, or they attend college for block release lessons at Rycotewood Furniture Centre – a renowned centre of excellence for training the furniture designers and makers of the future, with alumni including The Repair Shop's Jay Blades.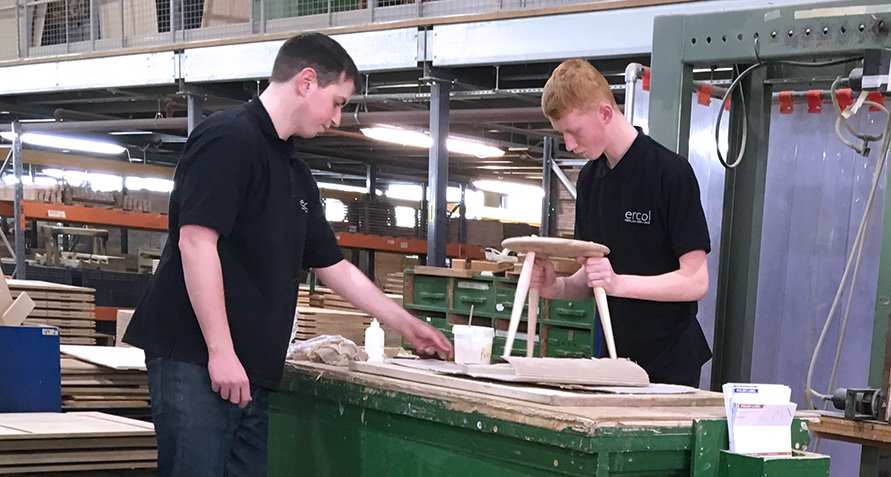 For the last 2 years we have attended the Bucks Skills Show, Buckinghamshire's biggest and most interactive careers event. In 2023 there were over 5,200 overall attendees and 127 businesses and organisations exhibiting, they were from a variety of industries, and they all had an interactive activity on their stand to attract and inspire.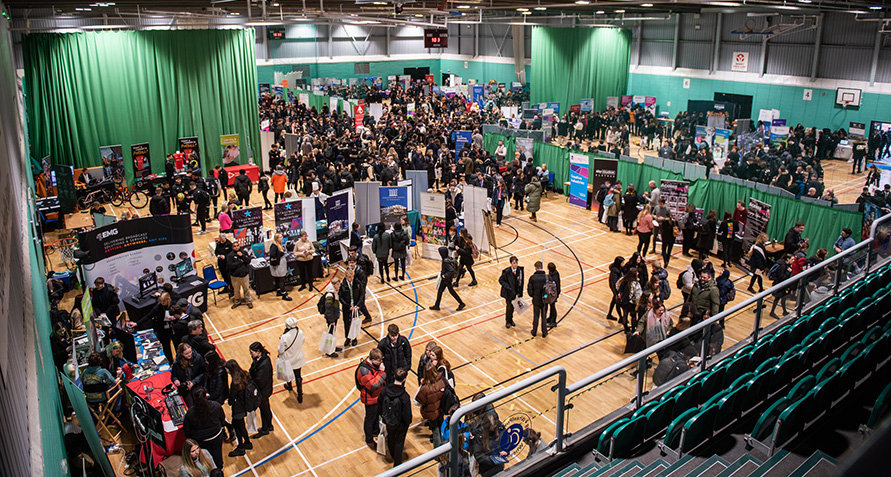 It was a fascinating day for us being able to inform students about the apprenticeships at ercol and hoping to inspire the next generation of furniture makers. One of our current apprentices was demonstrating how to assemble a Windsor chair and really engaged the students especially as they got to have a go too!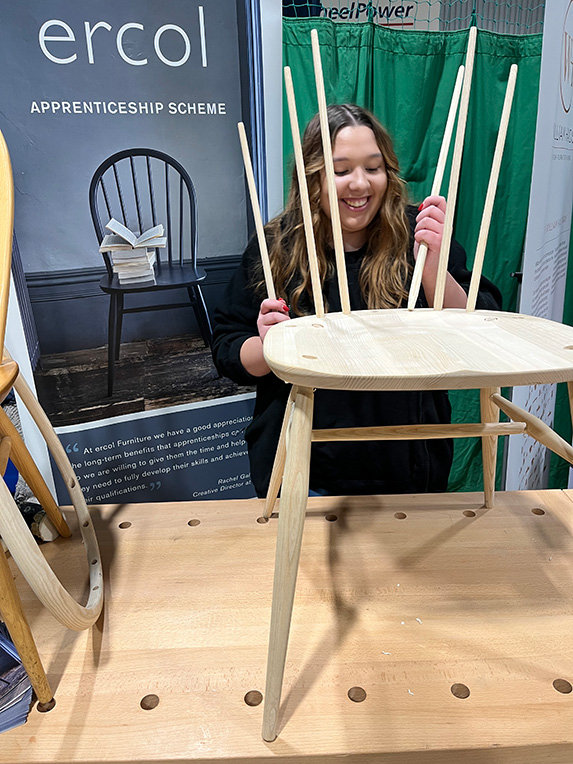 Throughout the day there were inspiring speakers discussing career options within their sectors. To end the day one of our production team spoke about his role within ercol and then our Chairperson, Henry Tadros, had a panel discussion with people working within the furniture industry.
For more information about the Bucks Skills Hub and future events please see their website; https://bucksskillshub.org/
To be eligible for our apprenticeship programme you will need to be 16+ and be able to demonstrate a motivation for working in our manufacturing function. Our academic entry criteria are GCSE maths and English at grade C or equivalent preferred.
We have now completed our recruitment program for 2022 but have started our search for Autumn 2023. If you are interested in an apprenticeship at ercol Furniture, for any further information or to send your CV for consideration please email apprenticeships@ercol.com
View available apprenticeships at ercol
Schools
We are happy to work with local schools as part of their Careers Programmes to help educate students in apprenticeships and what they can offer.
To discuss this further please email apprenticeships@ercol.com