Design Inspiration
Trends for Autumn '22
As the seasons shift, so do trends; and as designers, we move in tune with both, while staying true to our founding principles.
At ercol, wood is at the heart of everything we do, and our autumn collection reflects that in a celebration of craftsmanship, playfulness, and respect for this amazing natural material. Taking centre stage is our beautiful Ibstone cabinet, in which we've reimagined existing parts to create a striking statement piece that shows off ash in all its glory.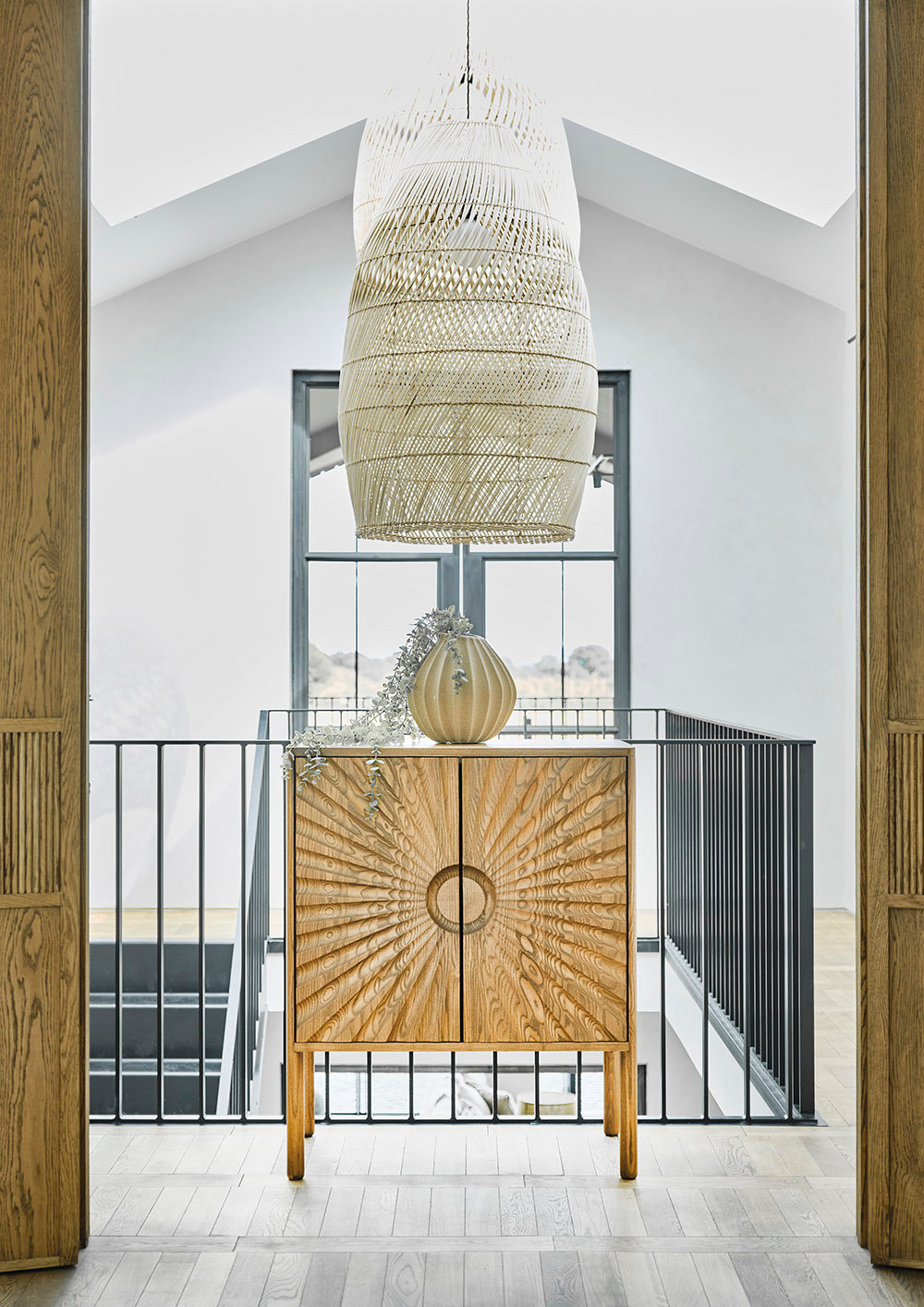 We've also scaled up our signature Pebble Nest Table for use as a coffee table. In both cases, we've used finish, material and colour relationships to maintain harmony with our other products, while also clearly evolving from previous seasons.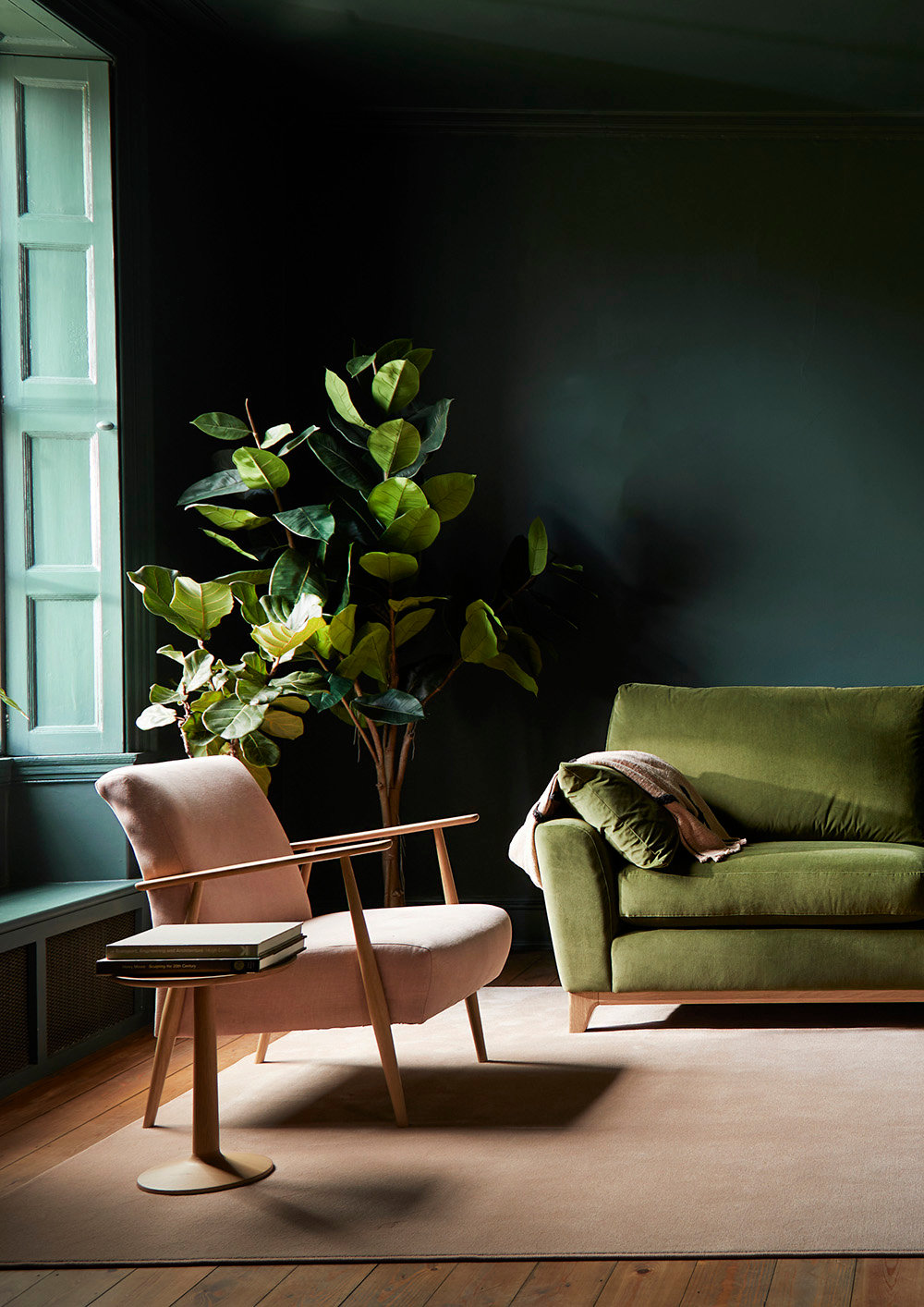 The Biophilia trend that we observed in 2021 has become more specific, with people increasingly seeking totems: natural objects believed to have spiritual significance and adopted as emblems. This evolving trend is 'Totemic' – design inspired by our innate human desire to seek connections with nature – especially in the context of the climate emergency, and the need to use natural resources respectfully and responsibly.
Natural textures, sustainable materials and organic shapes are key to this trend, with leafy greens, natural blues and sandy pinks forming a grounding palette. Our Ibstone cabinet and Pebble coffee table in our vintage stain capture this look perfectly, complemented by the refined aesthetic of our Aosta upholstery with its generous chaise and boucle fabrics.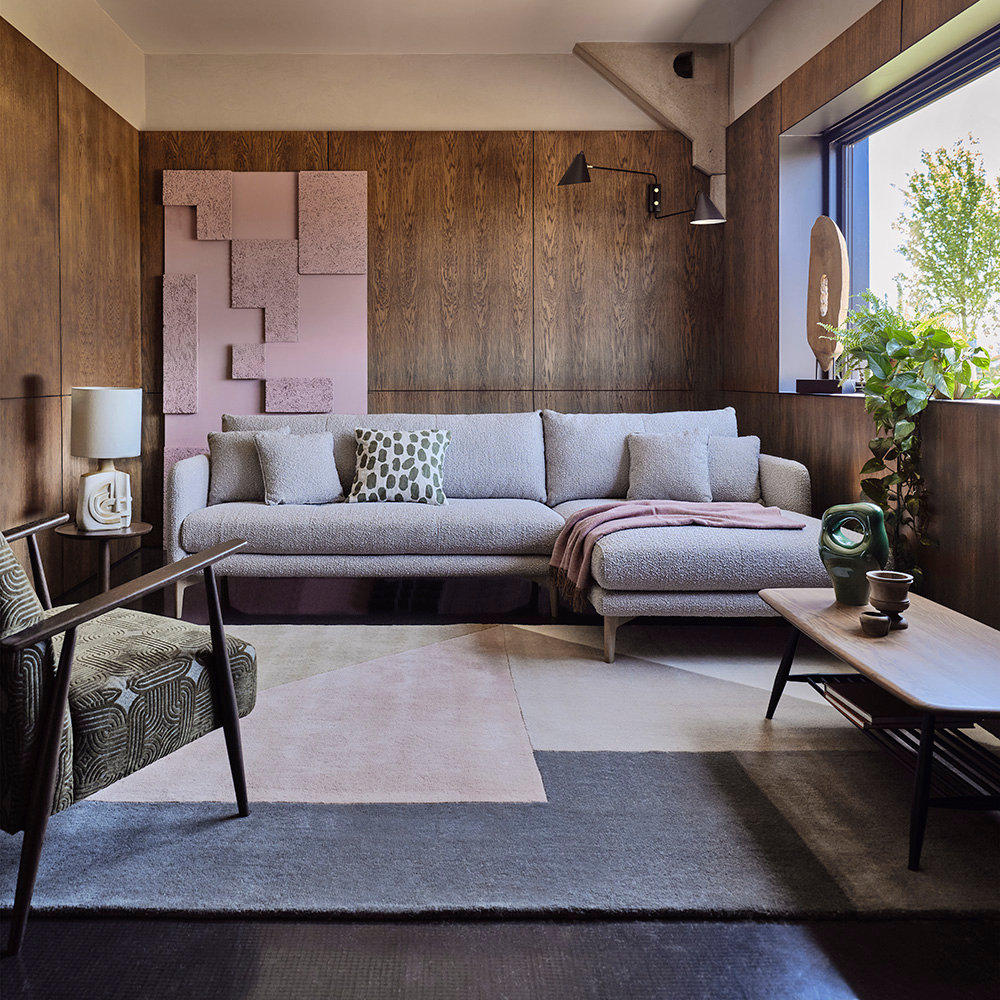 Filling our homes with items we cherish and adore is the underlying message of 'Cherish', which builds on the 'Mother Earth' trend we observed in 2021. Here, rich terracotta, ochre and deep red tones come together to create a warm, inviting space, evoking the feel of a warm summer evening. Handcrafted artifacts and sculptural raw unglazed ceramics alongside natural woven textiles add warmth and tactility, which can be seen through a selection of natural fabrics across our upholstery collection.
And in times that seem ever more unpredictable and chaotic, Lightness is all about quiet, mindfulness and treading lightly on the earth. A development of last year's Calm Waters, the delicate, gentle colour palette layers warm, neutral shades of camel, pebble and taupe, accented with sandy pink, calming blue and gentle soft green, to create a serene and peaceful space. Our Mondello upholstery sits perfectly within this trend, with its soft taupe leather and recliner options. Accessorised with gently hued glass and bedding in washed linen, Lightness encourages us to slow down, relax and reflect. And who among us doesn't need to do that?