Design Heritage
The new Heritage range is a classic in the making
Taking inspiration from a defining ercol design of the past, the new Heritage range is a classic in the making.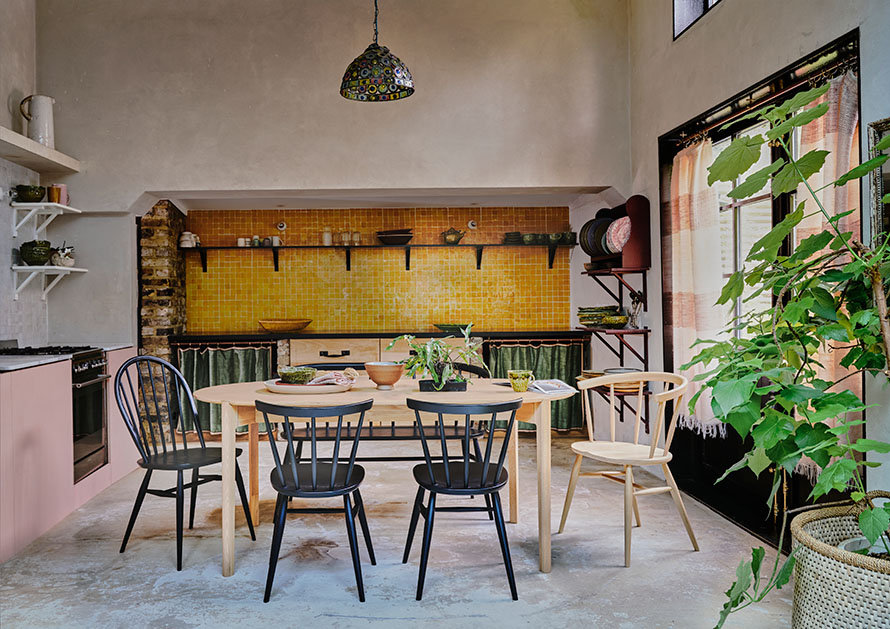 Throughout our long history, our range has constantly evolved, while staying true to our founding principles of design and craftsmanship. That approach is perfectly exemplified in our new Heritage range.
Heritage is a complete range of furniture including a dining chair, armchair, counter stool and two loveseats, all created to work beautifully anywhere in the home. And to give every piece that authentic ercol look and feel, the design team took inspiration from a true classic in our extensive back catalogue.
First unveiled in 1956, the 333 Small chair was a subtle development of the iconic Windsor Range, which had made its debut at the Festival of Britain five years earlier. With its five vertical spindles, curved beech back and thick elm seat, this quintessential ercol design remains instantly recognisable more than half a century later.
The new Heritage range takes those signature aesthetic cues and, once again, brings them up to date for today's customers and settings. For example, the overall proportions have been scaled up by 5-10%, reflecting the simple but crucial fact that, on average, the population has grown taller over the last 60 years! And in a nod to another ercol classic, the Ava dining chair, the legs are slightly straighter and go directly to the top rail, rather than through the seat, for a more contemporary outline.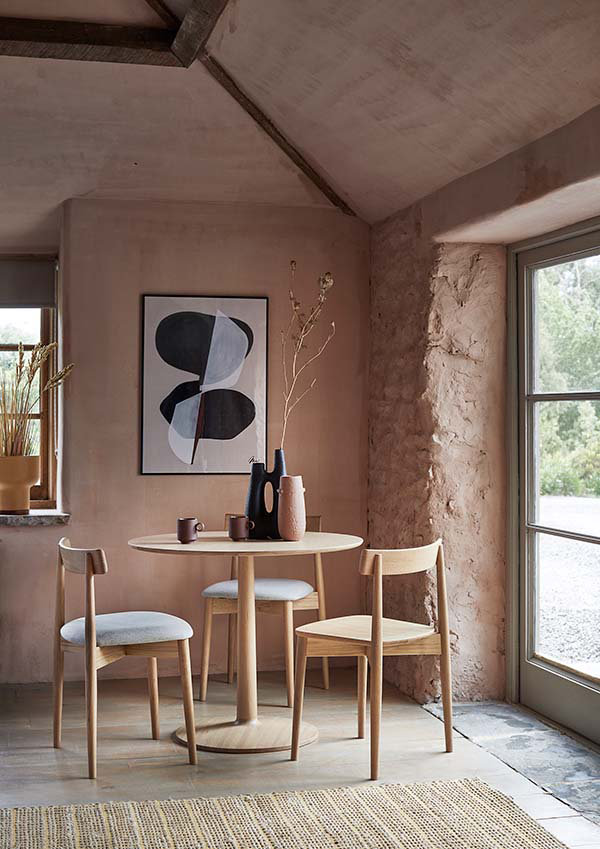 The most significant change is that the chairs and loveseats are made entirely in solid oak, to complement our dining tables, the stools are made of ash. Unlike the original curved back, which was steam bent, the Heritage version is constructed from parts shaped by advanced CNC machines, then assembled by hand using a traditional comb joint; the legs are also attached by hand, with wedged tenon joints crafted in the traditional manner.
Heritage furniture is finished in a choice of natural matt lacquer that brings out the beautiful grain of the oak, or elegant, understated black paint. Versatile and contemporary, yet absolutely authentic in form and manufacture, this new range is surely destined to become an ercol classic in its own right.