Design Heritage
The ercol Windsor Chair
The Windsor range was launched at The Furniture Exhibition at Earl's Court in 1950 and has been in continuous production ever since.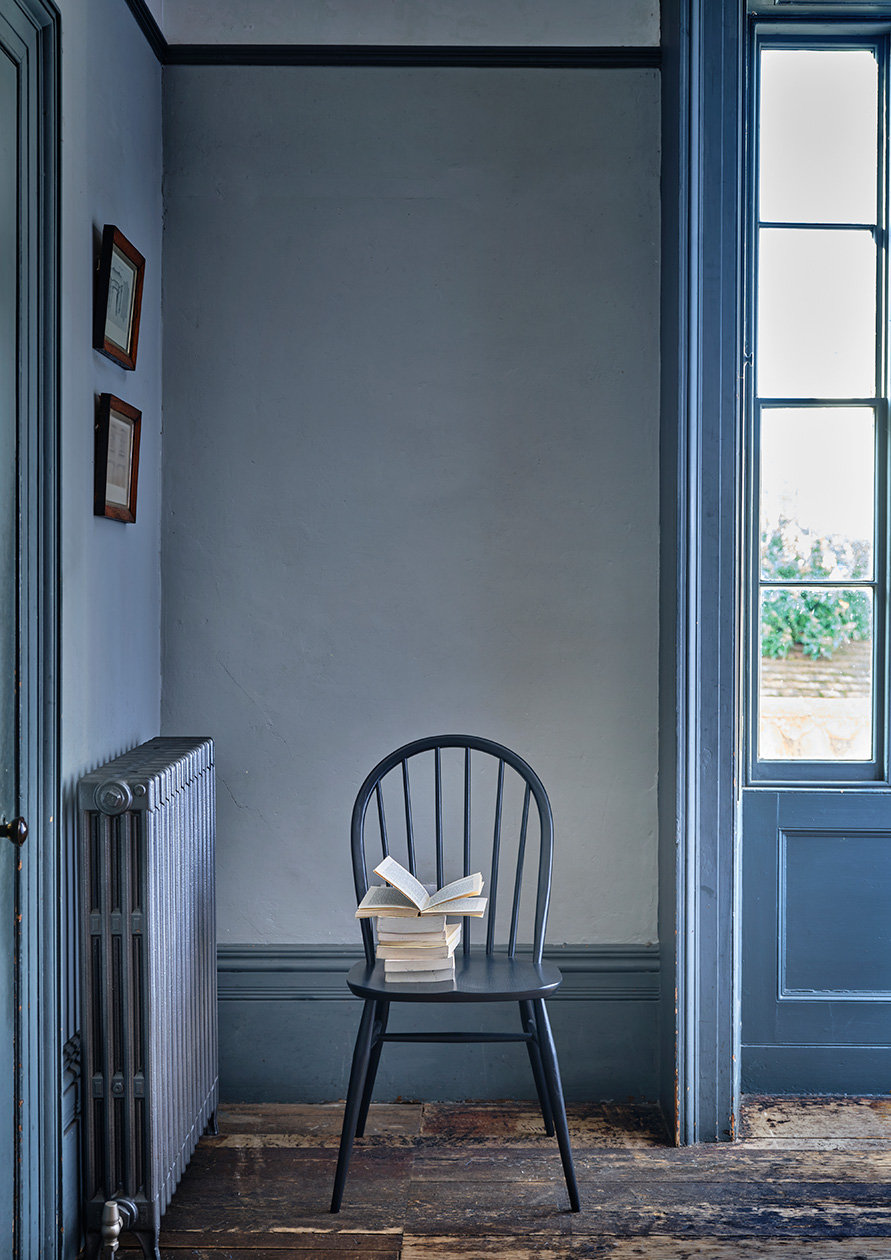 Created by our founder, Lucian Ercolani, the Windsor chair has undergone subtle changes over the years. Most notably, it's now made entirely in solid ash, whereas early models had an elm seat, with the other parts made from beech. But even today, as product number 1877, it retains the essential appearance and construction techniques of Lucian's original.

The Windsor chair comprises of 15 components, all individually crafted and assembled by hand. The distinctive bow back is steam-bent from a single ash rail, and holds six slim spindles turned from the same timber. (The only deviation from this design was a 1954 version which had five spindles.) The seat is a 'saddle' style, again sculpted from one piece of ash, that's comfortable and supportive with or without a cushion pad.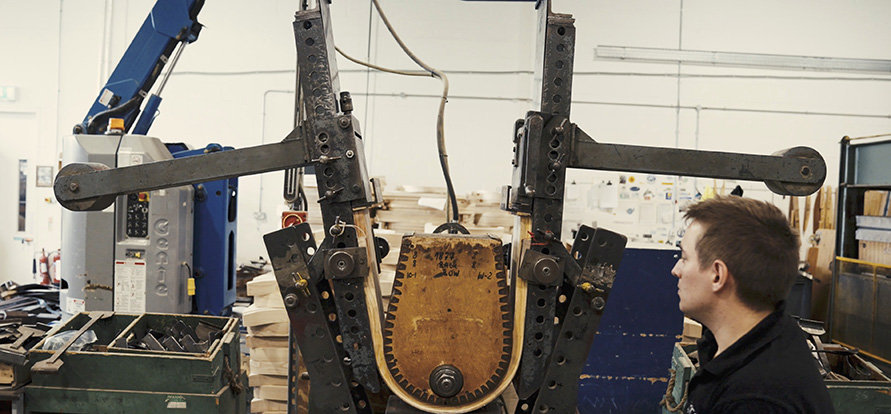 A defining feature of the Windsor chair is the traditional wedge joints used to attach the legs. The leg comes through the seat and is fixed with an ash wedge inserted into a notch, then glued in place; there are no screws or nails. The ends of the leg and wedge are then cut off and hand-sanded flush with the seat to create a smooth, secure joint, with the neat round top of each leg visible from above. As one ercol brochure from the 1950s rather quaintly put it: "This cunning construction enables it to withstand the roughest treatment and come up smiling."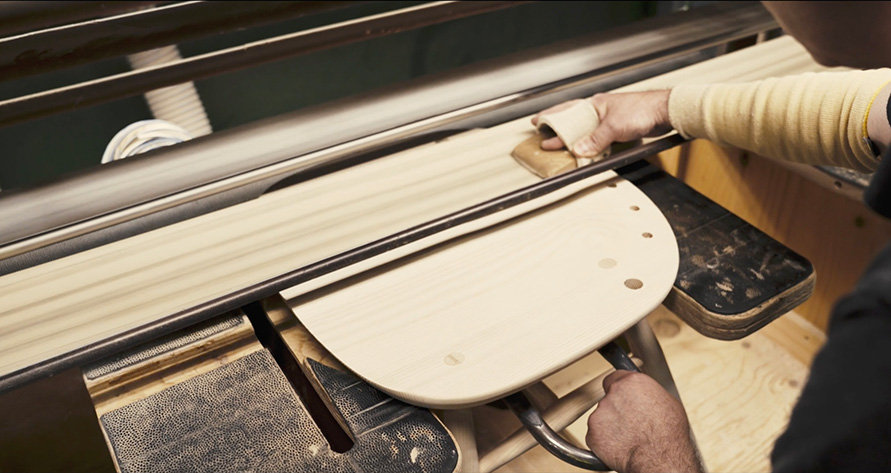 The legs are slim, elegant and gently splayed, providing strength while retaining a sense of lightness, and braced using a framework made up of three turned pieces, just as they have been on every Windsor chair ever made.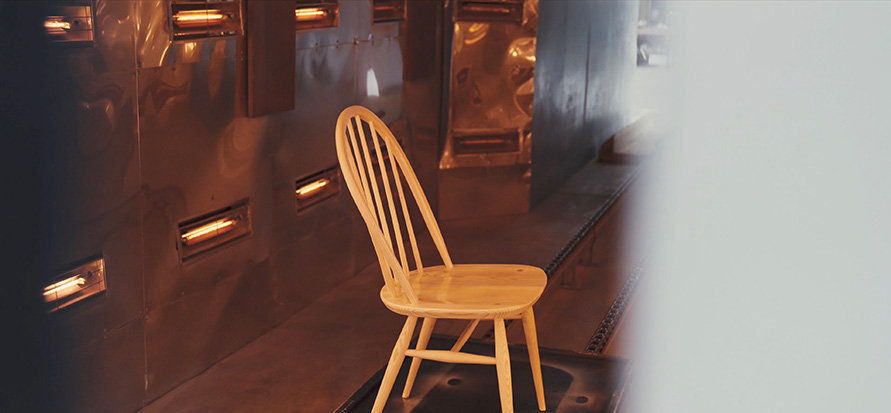 Today, the Windsor chair is made of ash and comes in a selection of stains and paint colours. Timeless, instantly recognisable and easy to live with, it's a true masterpiece of design and craftsmanship.