Inspiration
Sleeping Partners
Alongside our well-known ranges for living rooms and dining rooms, we've been making bedroom furniture since our earliest days. Now, we're taking that aspect of our business to a whole new level, by offering our own range of mattresses to complement our timber bedsteads.
As furniture specialists, we knew we didn't have all the necessary skills and experience we needed in house, so we set out to find a partner. Top of our list of requirements was a company that shared our commitments to championing traditional craftsmanship and using sustainable materials and methods. After a long, careful search, we found them – and best of all, just like ercol, they're a long-established family firm.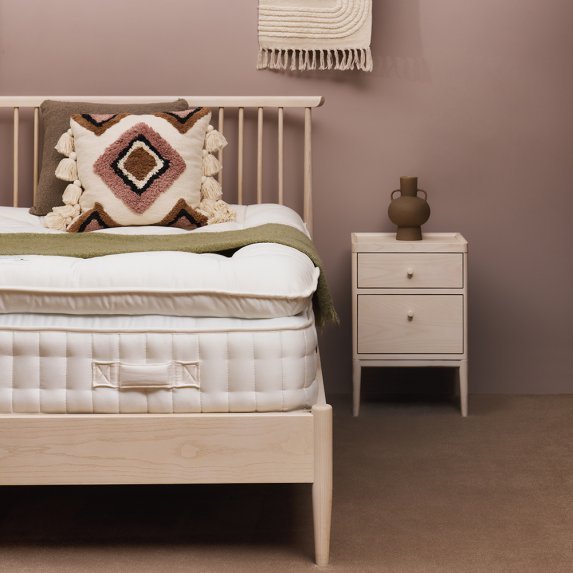 In fact, mattress-maker Harrison Spinks can trace its roots back even further than we can (they started out in 1840) and is still based at its original farm in Yorkshire. And like us, the company combines natural materials with modern technology and sustainable thinking and practices.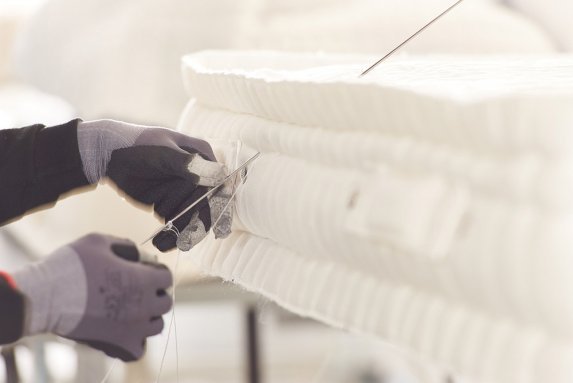 Working in partnership, we've designed and produced a range of four mattresses - the Wooton, Ledwell, Culwell and Bainton – to meet different customer requirements and price points. They're all handmade in the UK using wonderful natural materials including wool, hemp, Egyptian cotton, mohair and even cashmere. But they also include the pioneering Cortec spring system that, as well as providing incredible comfort and support, are 100% recyclable and glue-free. The mattress covers, which are handwoven in the UK using state-of-the-art machines, are breathable for comfort and free of fire retardant chemicals. Taken together, this all means our mattresses are zero-to-landfill at the end of their (long) lives. Compared to foam and other conventional mattresses, they're much better for your health and sleep patterns, and have vastly less impact on the environment: a real win-win.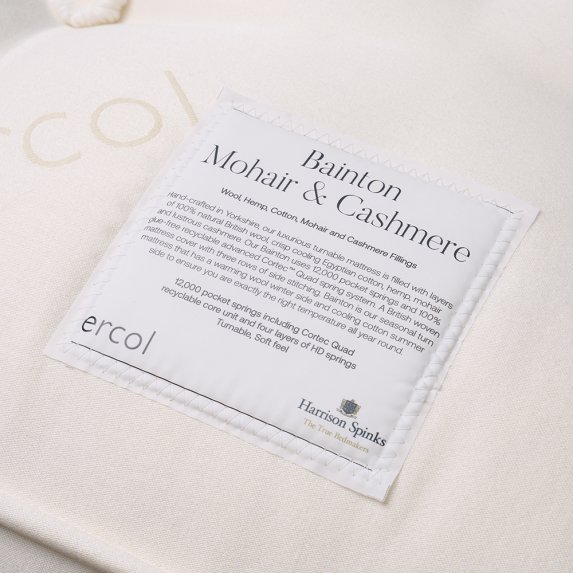 This fantastic partnership is a great example of the circular economy in action. As its name suggests, the circular economy is based on designing products for durability, reuse, remanufacturing and recycling. This means products, and the components and materials used to make them, remain in the production process for as long as possible: waste is effectively 'designed out'. It's an incredibly powerful approach that's gaining traction in industries from fashion and car manufacturing to food and drink production. Being a fully sustainable business takes time, and our own journey is ongoing, as we continually learn, adapt and find ways to move closer towards being more sustainable within our industry.
You can find our more about Harrisons Spinks at www.harrisonspinks.co.uk