Scroll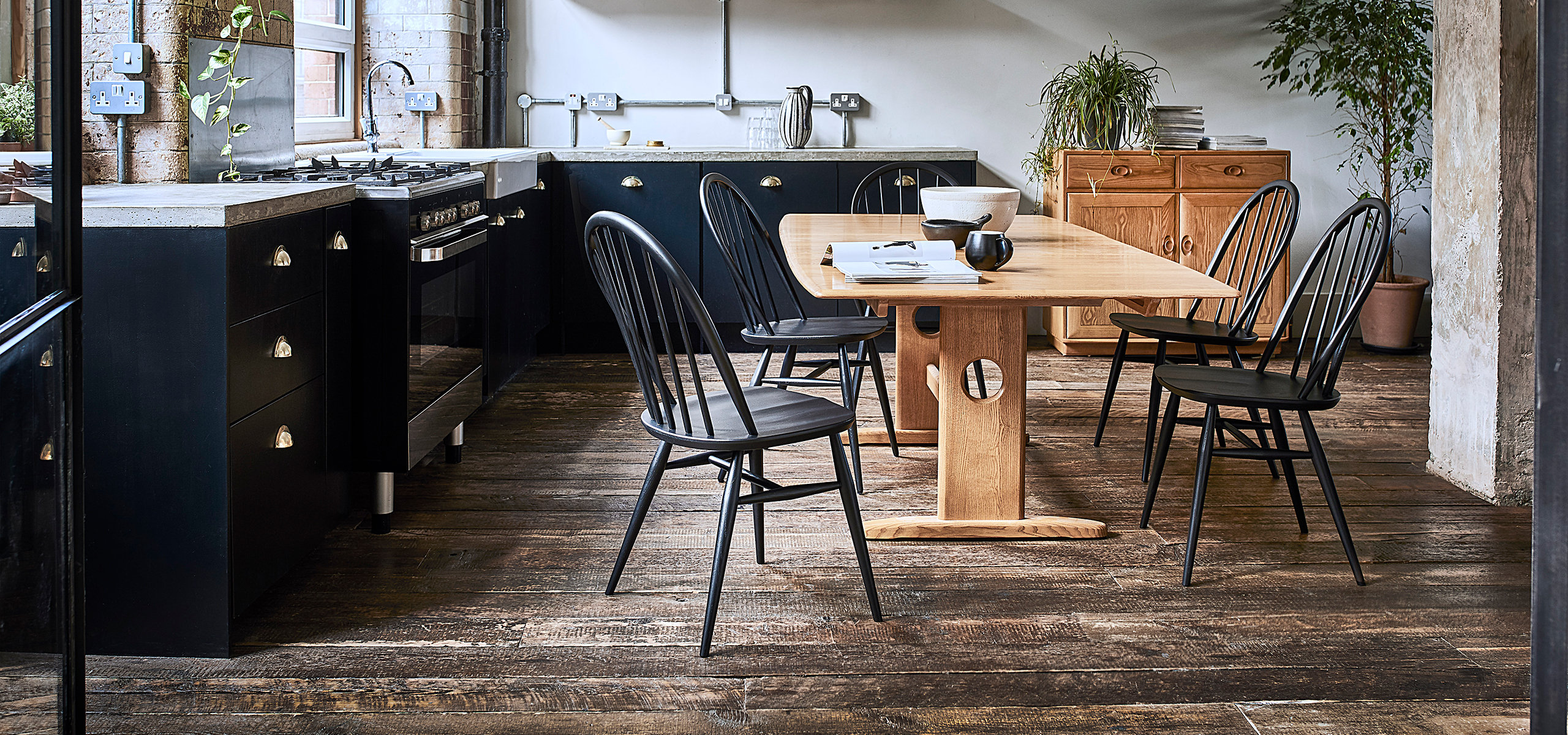 Windsor
Windsor has been in continuous production since its creation by our founder, Lucian Ercolani, in the 1950s. A genuine design classic, made in solid ash, its simple, elegant outlines and signature handles remain as fresh and appealing as ever.
Lucian Ercolani, the founder of Ercol in 1920, develop and designed the original pieces in the Windsor collection in the mid 1950's. He took the simple aesthetic and use of solid timbers to create dining tables and cabinets that are functional and unpretentious. Tremendous craftsmanship is apparent throughout this simple, yet elegant furniture.
The furniture is created in our Buckinghamshire factory by our skilled craftsman using the latest technology combined with hand craft.