Scroll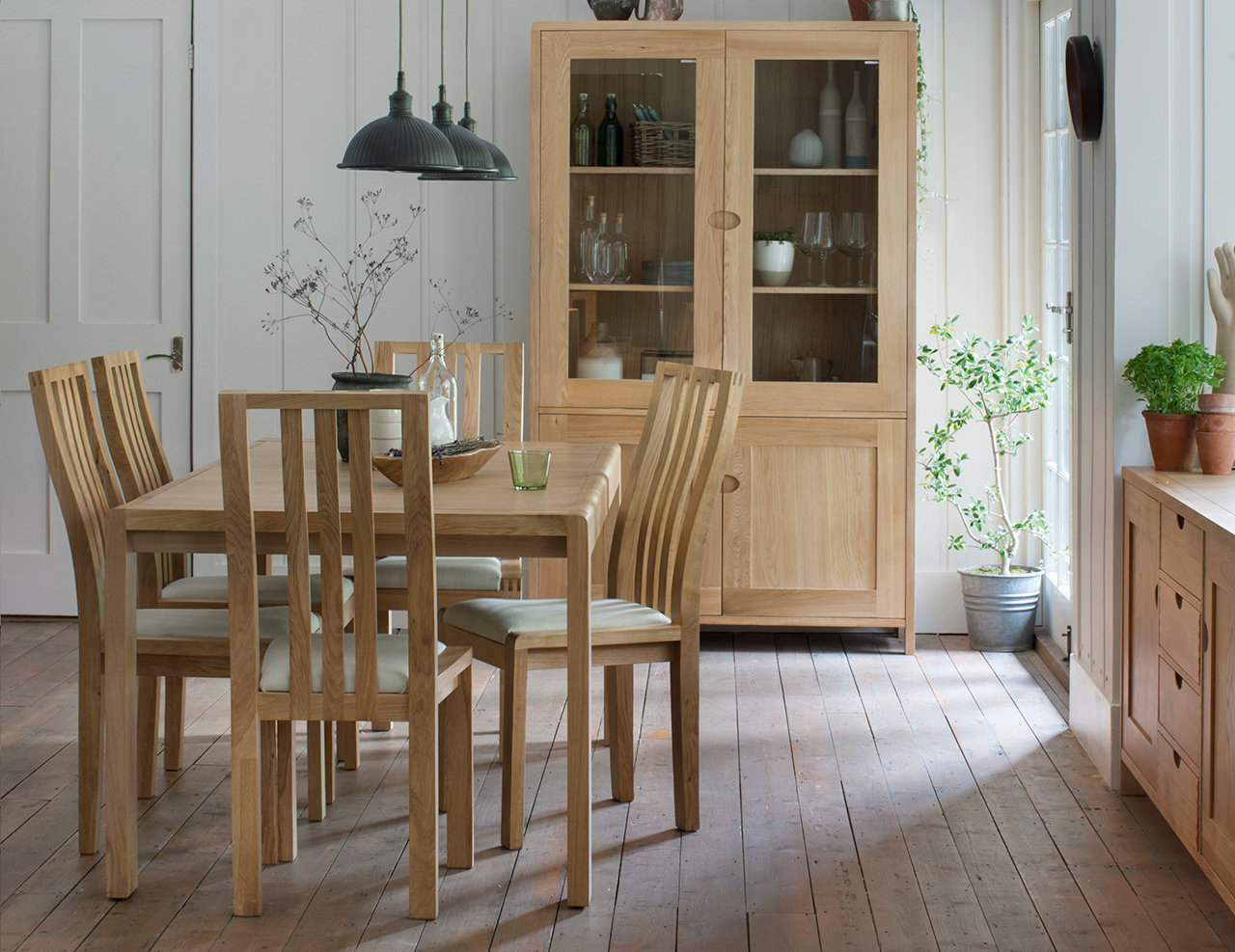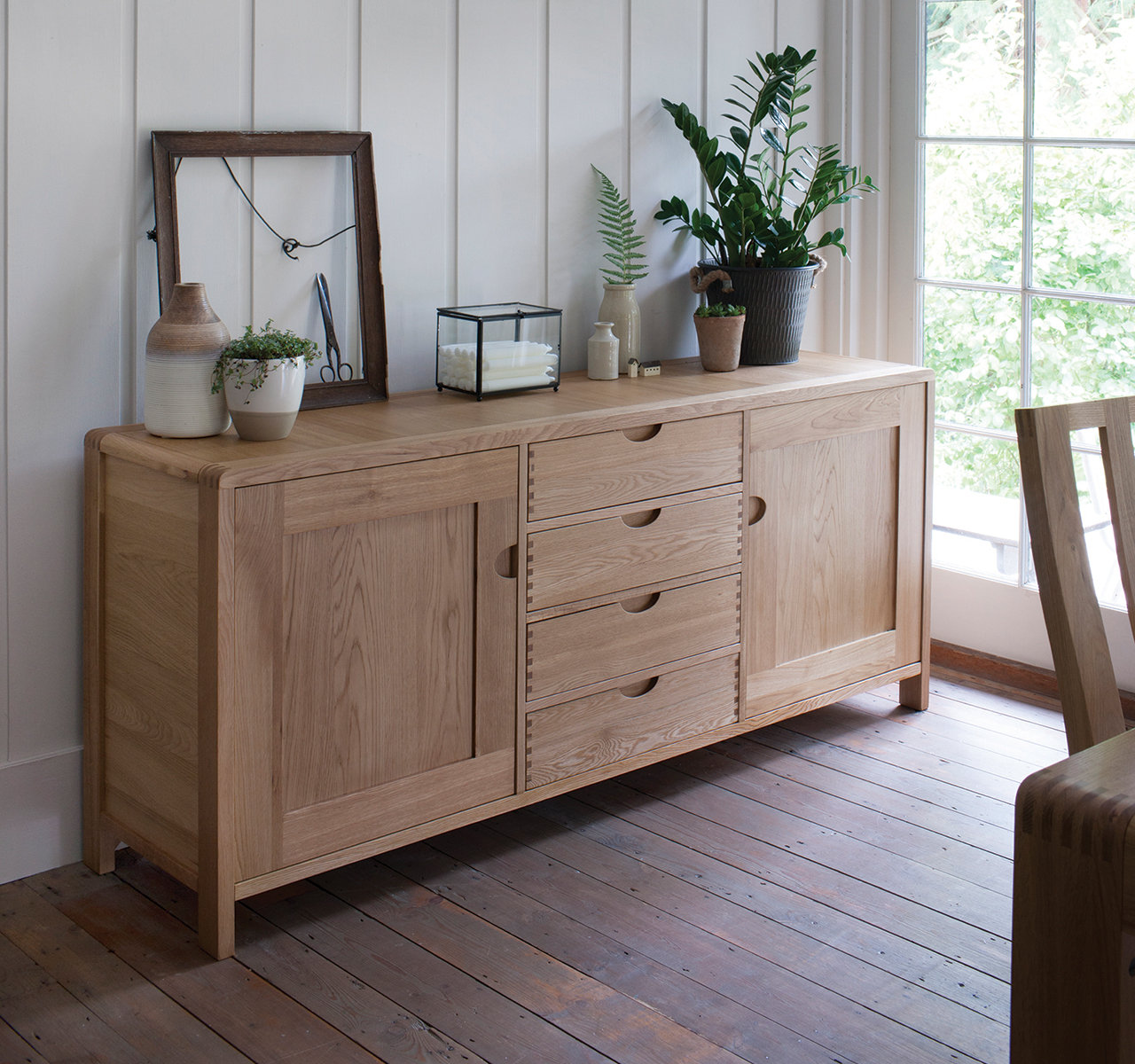 Bosco
Feature finger joints and curved cabinet corners create a distinctive profile for the Bosco collection. Added detail is created by exposed dovetail joints on the cabinet drawers, resulting in features that are tactile by nature and relaxed in style, ideal for modern living.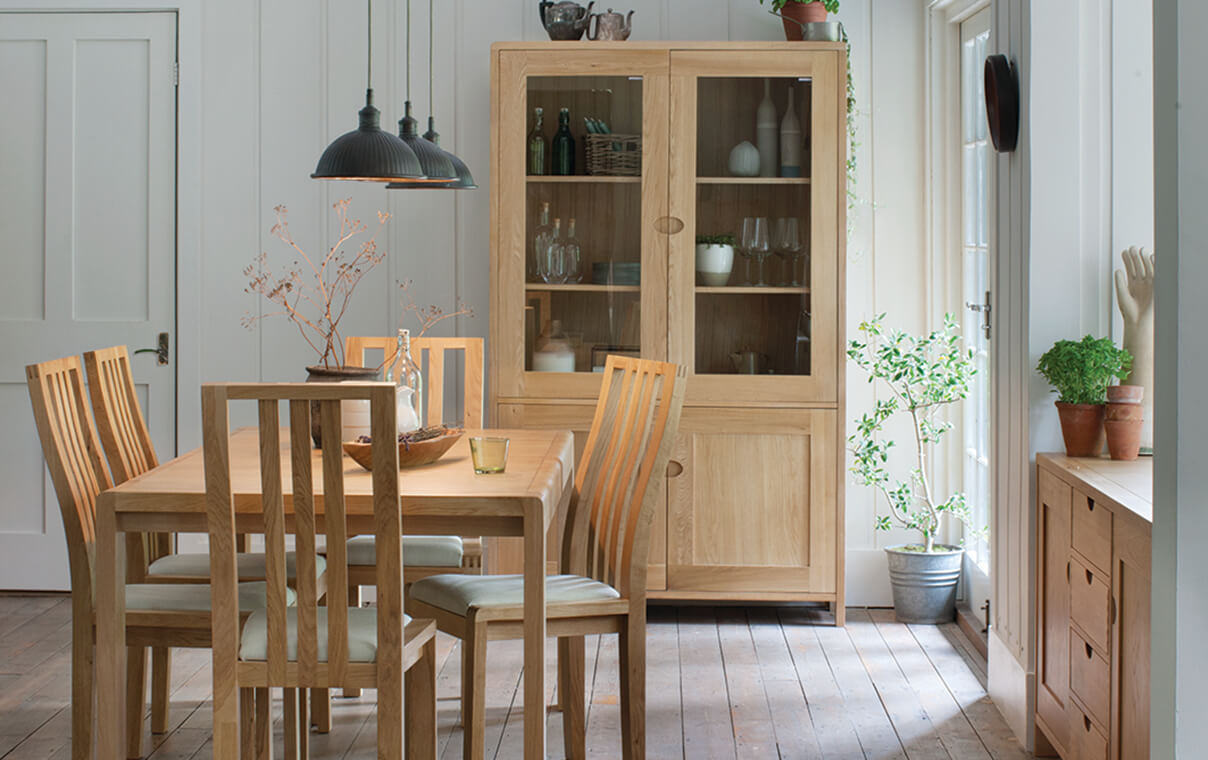 In designing Bosco we aimed to achieve flexibility and softness with the range at the same time as creating a strong modern feel. Bosco incorporates curves in order to emphasise the solidity of the timber and to keep the feel of the range 'soft'. The intention was to emphasise the tradition of cabinet craftsmanship by expressing the joinery in the pieces, clearly showing how the furniture is made.
The curved finger joint is a signature characteristic of the Bosco range, featuring on the corners of the cabinets and the table and chair legs, whilst further finger jointing provides an eye-catching pattern on the drawer fronts. The joint detailing is clearly visible on the dining chair where the slats meet the top rail creating a striking feature.
Bosco means wood in Italian and we named the furniture this because this range is all about the timber and no two pieces are alike.